GRP Narrow Jolly buggy tire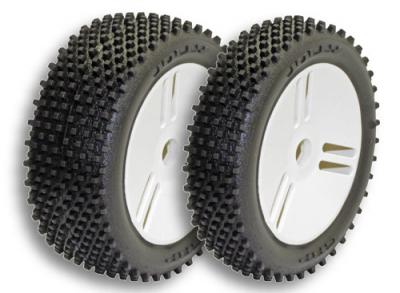 GRP have released their latest product in their tire range, the narrow Jolly. Reduced in width from 44mm to 30mm in width, they offer the best performance under wet and muddy conditions compared with standard width tires. It is possible to use it also under dry conditions on the front combined with the standard Jolly on the rear, if your car has too much bite on the front. Available in the same compounds as for all other GRP standard tires and they are also available as pre-mounts.
Source: GRP @ redRC
Where to buy ?
GRP Products
http://www.rcmart.com/catalog/advanced_search_result.php?sort=1a&keywords=GRP
You can follow any responses to this entry through the RSS 2.0 feed. You can leave a response, or trackback from your own site.